Deluxe Private Dinner
Davide Cerretini, 'The One Star Chef', offers exclusive private cooking on-site in your own home. This offer is created for foodies and fine palates to have a  top-level dining experience with 2 starters, a main course and a dessert. Attention to detail and the use of as many organic, wild-caught game and top quality products as are available is the priority for these very special dinners.
Chef Davide will help you to tailor the perfect full menu for you and your guests, working with you ahead of time to accommodate any special dietary requirements and ensure that the dishes and wine choices are top tier and compliment each other perfectly.
From typical dishes of the wine country area, to traditional coastal seafood, his familiarity with the land and the produce is reflected in each plate. Each dish has a story to be told, and chef Davide is a guide to the origin and the traditions behind the recipe and ingredients.
He is also a connoisseur of Italian wines and if you select to include wine with your meal, he will provide 2 perfect prestigious bottles from his region. 
Notorious for his sense of humor, chef Davide is guaranteed entertainment. Watch his appearances on The Daily Show or the movie Billion Dollar Bully to understand why he became a celebrity.
During the dinner preparation you and your guest are welcome to observe and interact with the chef while he is preparing your menu, or allow him to create your dinner behind the scenes and serve you once it is done. You will be eating fine food and drinking delicious wine, but the atmosphere can be as casual or formal as you desire. 
Book this exclusive offer with confidence and have a memorable deluxe Tuscan private dining experience with celebrity chef, Davide Cerretini.
This is an event for 4 to 12 adults. It includes 4 courses, serving and cleaning service.
| | | |
| --- | --- | --- |
|  Menu | Basic Rate for 4 people | Extra Adult |
| 4 Course Meal | £590 | £90 |
| Add Wine (2 bottles) | £100 | |
Special requests for local ingredients (ex. truffles) will be purchased at market price and will affect pricing.
PLEASE SEE SAMPLE MENUS BELOW TO SEE SOME OF THE DISHES YOU CAN CHOOSE FROM. After you book Chef Davide will contact you to discuss scheduling, the menu, and special dietary requirements. You will be able to choose from a wide variety of dishes for each course.
Cancel within 24 hours of booking to receive a total refund.
Chef Davide is fluent in English, Spanish and of course, Italian. He is available within 100 miles of London. Please contact him if you are outside of this area and would like to arrange a custom booking (a travel fee will apply).


Regular price
$741.00 USD
Regular price
Sale price
$741.00 USD
Unit price
per
Sale
Sold out
Share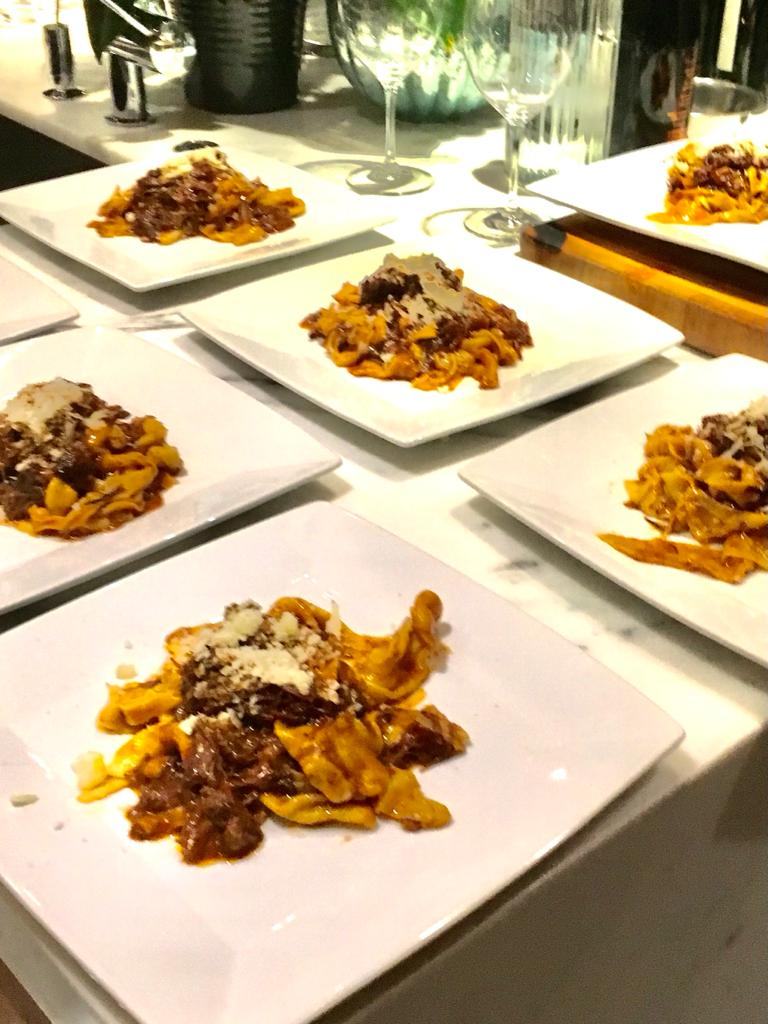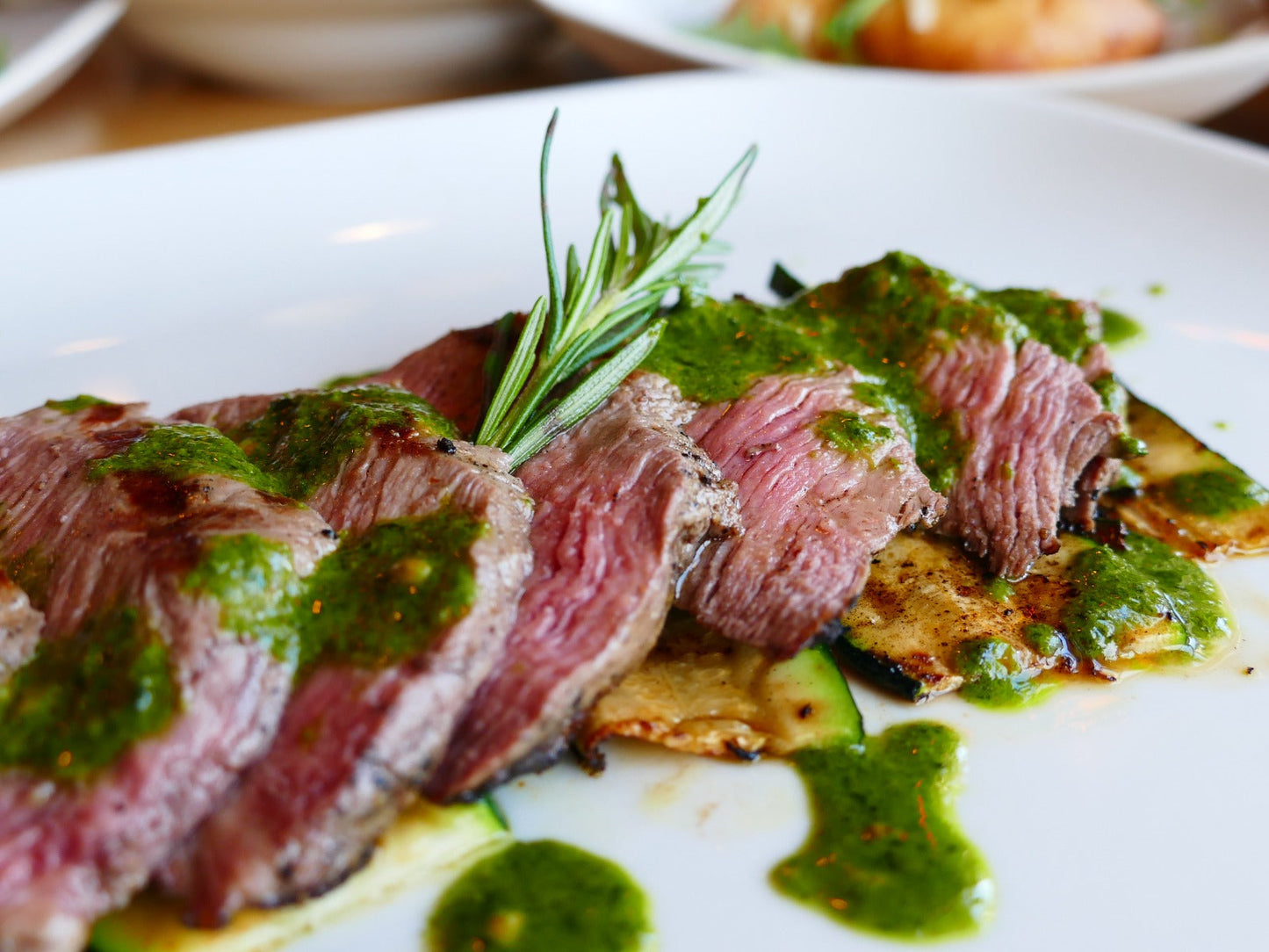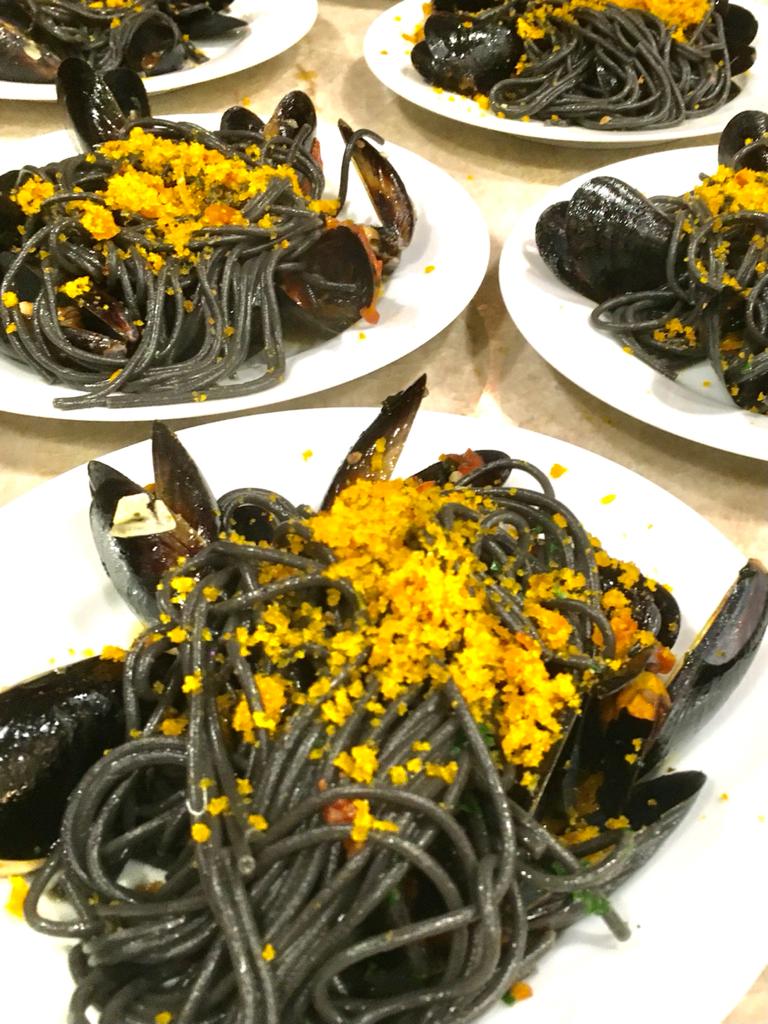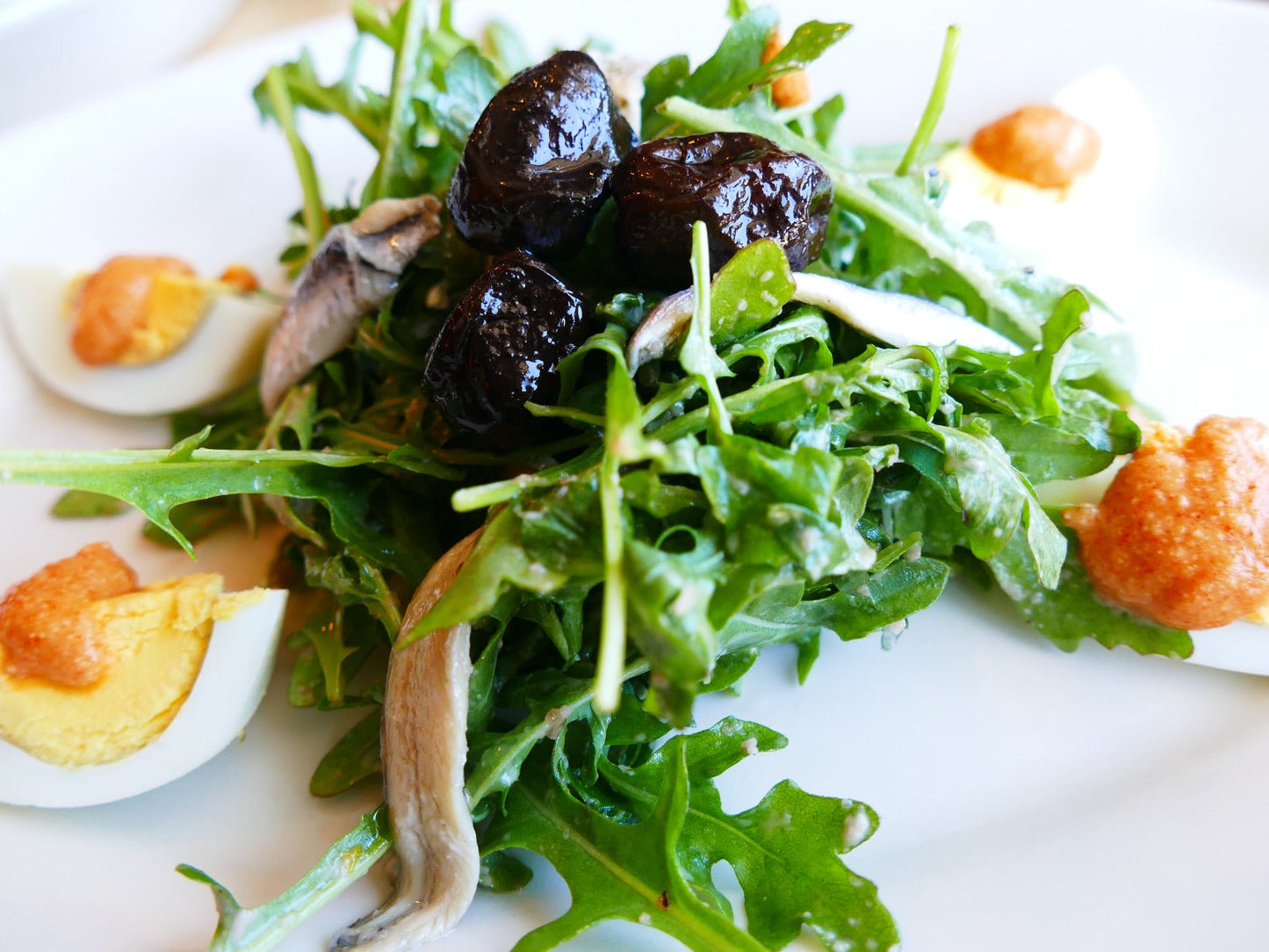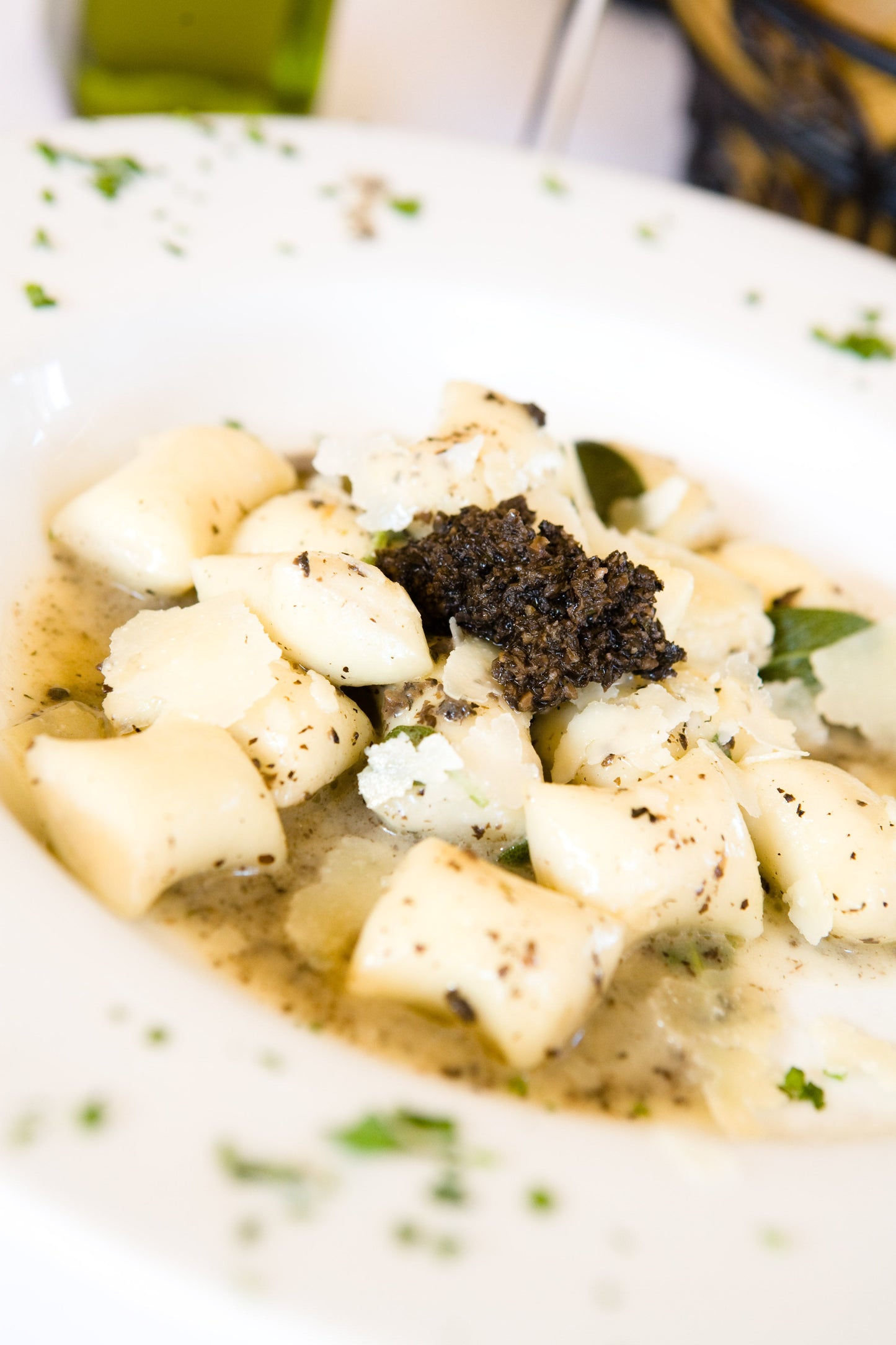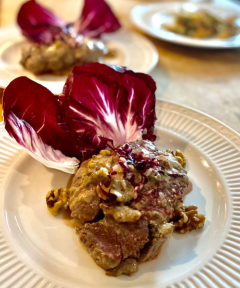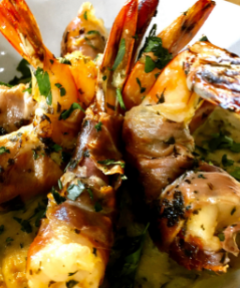 We offer a full refund within 24 hours of booking.
After that time, please see our Cancellation Policy (below).
Chef Davide will contact after you book to go through your menu, logistics and timing.
If your location is more than 25 km from Kilkenny you'll receive a separate invoice of €50 for travel expenses, due at the time of confirmation.
Collapsible content
Cancellation Policy

Please contact support@1starchef.com if you wish to cancel your booking.

We offer a full refund within 24 hours of booking.

After 24 hours have passed, we retain a percentage of the entire booking amount as a cancellation fee, depending on how much time remains before your event

| | | |
| --- | --- | --- |
|  From | To | Amount of original booking retained as cancellation fee  |
| Reservation Day | 50 days until date of booked service | 30% |
| 49 days until date of booked service | 30 days until date of booked service | 50% |
| 29 days until date of booked service | 15 days until date of booked service | 70% |
| 14 days until date of booked service | 0 days until date of booked service | 100% |

. 
Service Requirements

The Chef need access to the kitchen at least an hour before the start of the event

The kitchen must be clean and free of any personal belonging

The event will start at the schedule time even if not all the guests are present

We will not provide silverware, plates and glassware, make sure to have the necessary on stock

We will use any utensils and pantry available in the kitchen if necessary

Make sure oven and stove are properly working

The dining or working table must be set up by you prior the chef arrival

If kids are present please make sure to monitor them closely and kept off the kitchen and service area

 At the end our team will leave the kitchen clean but not the dining table if guests are still sitting

 Estimate time of event may vary based on the type of menu

 We are not responsible for missing or stolen articles

 Dogs must be kept on leash and off the kitchen and service area at all times

 If any of these requirements are not in place we reserve the right to leave the premises at any time without providing any service and/or any refund

 Please advise the chef of any allergy and/or dietary requirement prior to preparation starting
Travel Policy

A 50 EUR travel flat fee will apply to any area further than 25 km from Kilkenny.

Travel charges will be applied once the booking is confirmed. 
Sample Menu 1
GAMBERONI AL PROSCIUTTO
Pan roasted prawns wrapped with prosciutto on a rocket salad with lemon dressing
 ////
TARTARA DI SALMONE E ARANCE
Fresh salmon tartare, shallots, orange and dill in orange shell
 ////
PENNE CACCIUCCATE
Penne seafood, clams, mussels, shrimps and squid with rich tomato-red wine sauce
 ////
CREMA DI MASCARPONE AI LAMPONI
Cream of Mascarpone with raspberries, crumbled Amaretti and shaved chocolate
Sample Menu 2
CESTINI DI PECORINO TOSCANO RIPIENI ALLA TARTARA DI MANZO
Beef tartare hand cut served in crispy Pecorino Toscano baskets
 ////
CROSTINI TOSCANI
Traditional Tuscan crostini with chicken liver pate.
 ////
RISOTTO AI PORCINI E TARTUFO
Risotto with Porcini mushroom and truffle
 ////
CRESPELLE DI RICOTTA E MORE ALLA FIAMMA 
Fresh crepes flambe' with blackberries and ricotta
Sample Menu 3
INSALATA AL PROSCIUTTO E SALSA VERDE
Parma Prosciutto, chilled salsa verde, Parmigiano and hard boiled egg on arugula salad.
 ////
FUNGI RIPIENI
Roasted mushroom caps stuffed with cream of asparagus, brie and crispy pancetta
 ////
ARISTA RIPIENA AL SALAMETTO
Roasted pork loin filled with salametto, with white wine-sage reduction sauce
 ////
CREMA AL CIOCCOLATO E NOCCIOLE
Cream of Marscarpone, chocolate and hazelnut
 ////