For a Limited Time! Your Purchase today includes our fabulous Spaghetti Show E-book with 21 recipes and recorded classes absolutely free!
Private Zoom Classes with the Chef
Ciao and welcome! I am chef Davide Cerretini, and I am extending a very special invitation to you to join me for a private Zoom cooking class to introduce you to Tuscan cuisine!

In this class you'll explore the subtleties and methods behind one of the most incredible regional Italian cuisines with me as your tutor.

Cooking via Zoom with me, you'll be taken through the process of preparing a full meal, with a starter and a main course. The dishes you'll create will be typical of the Tuscan region, and it's unlikely that you'll find the recipes anywhere else!

Each meal will be handpicked by you in advance from our extensive menu and will include a delicious wine pairing from the region's impressive vineyards.

This is a bespoke cooking class, so you'll get your tutor's full attention, having the opportunity to ask all your questions! Your session will be customised just for you, allowing you to decide what goals you'd like to achieve, the techniques you'd like to learn and the dishes you'd like to cook.

As you cook alongside me, you'll learn all about Tuscan cuisine, discovering the origins, histories and family secrets of the dishes you're creating. This is a fully immersive, personalised cooking class that will change the way you think about cooking Italian food forever!

By the end of your class you'll have an unforgettable foodie experience to look back on, as well as a wealth of new knowledge of Tuscan cuisine to add to your home cooking!

Treat yourself to this cooking class and indulge in an immersive foodie experience to remember. This two-part workshop also makes for a wonderful gift experience for a loved one who likes to cook!

When you book, you'll be sent a menu so you can decide what you'd like to cook with me. You'll also be able to select a time and date to suit you.
(Anyone in your household is welcome to join us in your kitchen for no extra charge, or if you would like to invite someone to join via Zoom from a different kitchen you can add them to the set of classes for £100 total.  Select the date for your first class from the calendar and chef Davide will contact you to discuss your menu and any subsequent dates if you purchase more than one class.)
Regular price
$170.00 USD
Regular price
Sale price
$170.00 USD
Unit price
per
Sale
Sold out
FAQ's

Q. Do you offer any kind of refund?
A. We are happy to offer a full refund within 24 hours of booking with no questions asked, as long as we are still in advance of the class you bought. After the class has happened there are no refunds offered.  

Q. Can I share the link and invite some friends?
A. Sorry but no. At the beginning of every class we will be checking the attendees against our guest list and we will only permit one device per guest to access the session. We want each class to be a special and exclusive experience for those who have paid to be present.

Q. Do I  need any special equipment?
A. We created a menu that can be prepared even in the smallest and most modest kitchen, using basic cooking utensils. 

Q. Do I need any prior cooking experience?
A. The less you know, the more you will learn! In any case, it will be a fun, stress free, entertaining, educational experience. (No, you don't need any special culinary skills to participate). 

Q. How many people will each meal serve?
A. 2

Q. What happens if I can't find some of the ingredients?
A. All the dishes we make will consist of easily sourced ingredients, but in case you are not able to get them in time you can always just watch the Live demonstration and then make the dish at a later time when you have everything you need.

Q. Is there any reason I SHOULDN'T take a class with you?
​A.  This is obvious, but just to be sure...if you are a Yelp supporter you are not only NOT welcome, but throughout the course there will be a lot of mocking and humiliating jokes made towards whoever writes hundreds of reviews for that site. I have successfully refused to do business with any Yelp supporter for the last 6 years...that recipe is not going to be changed any time soon.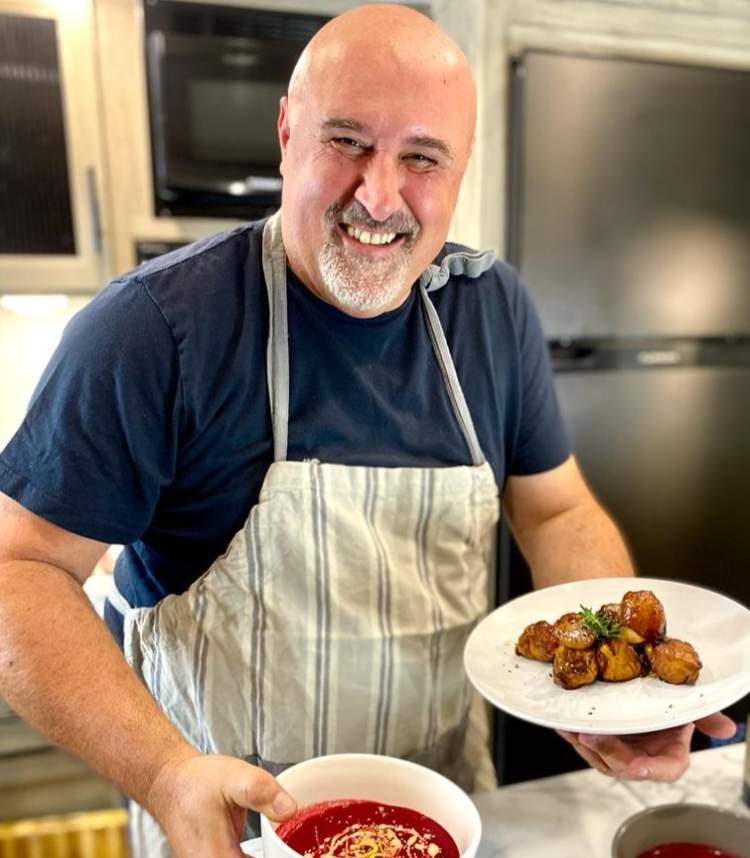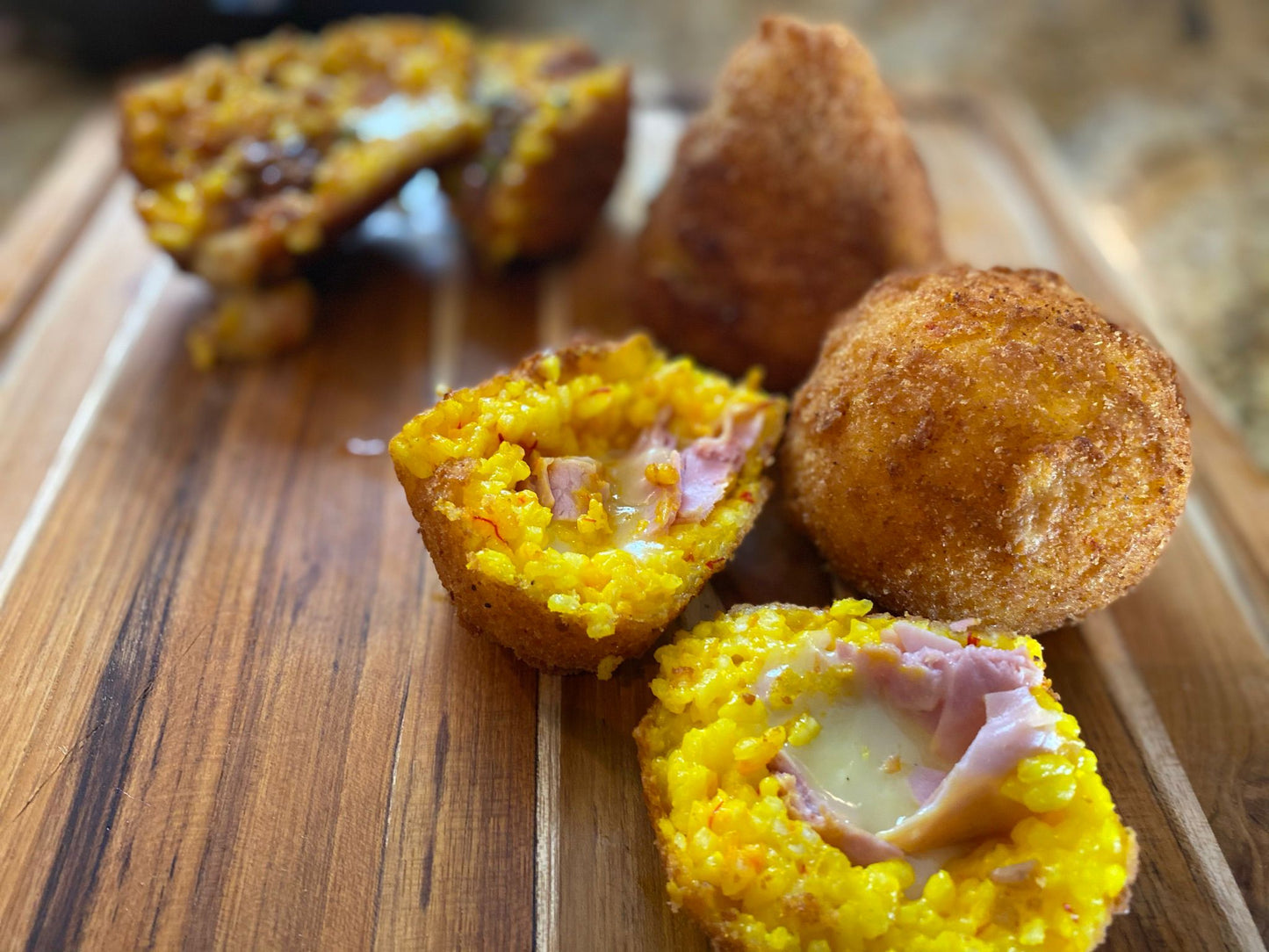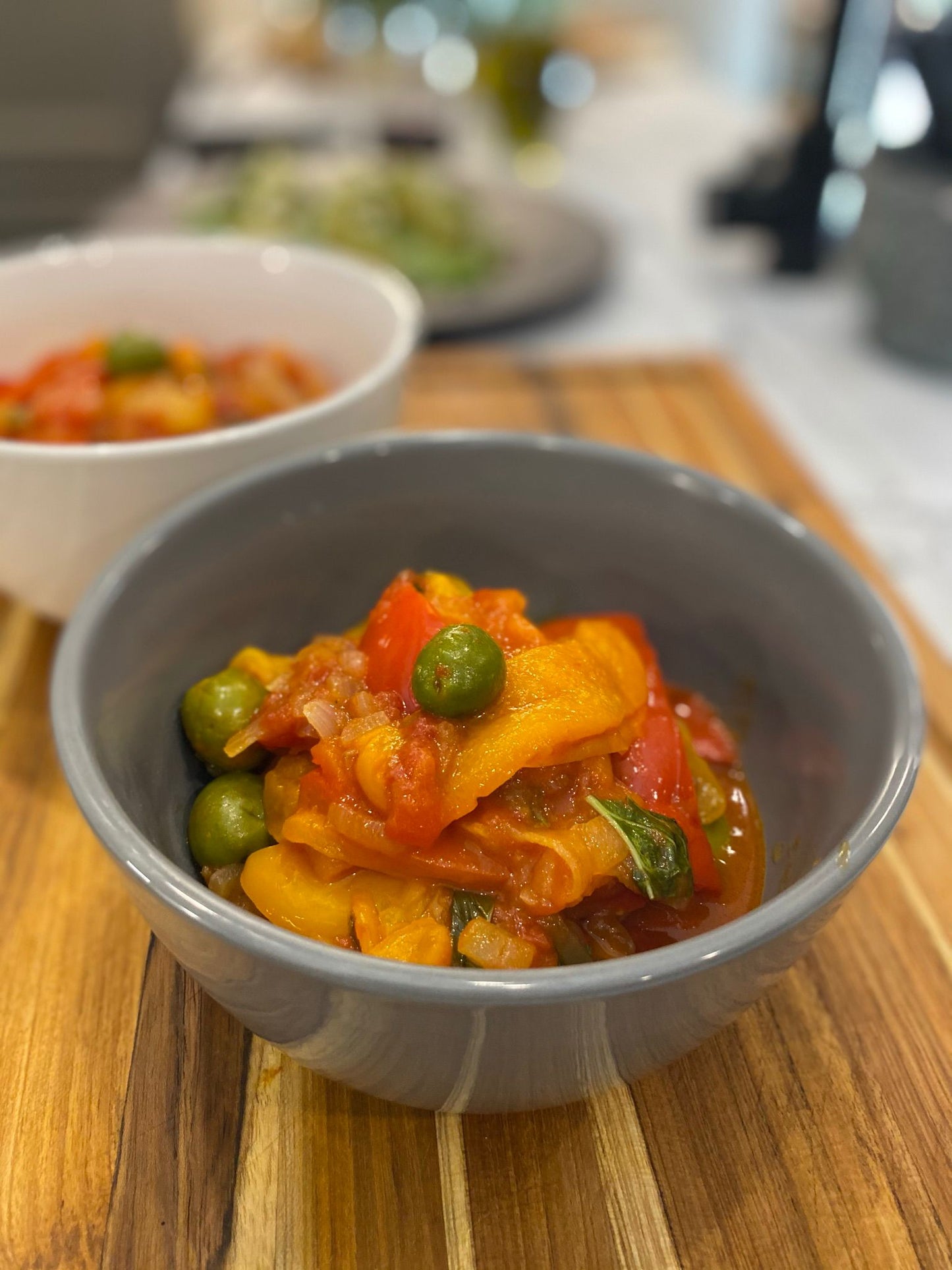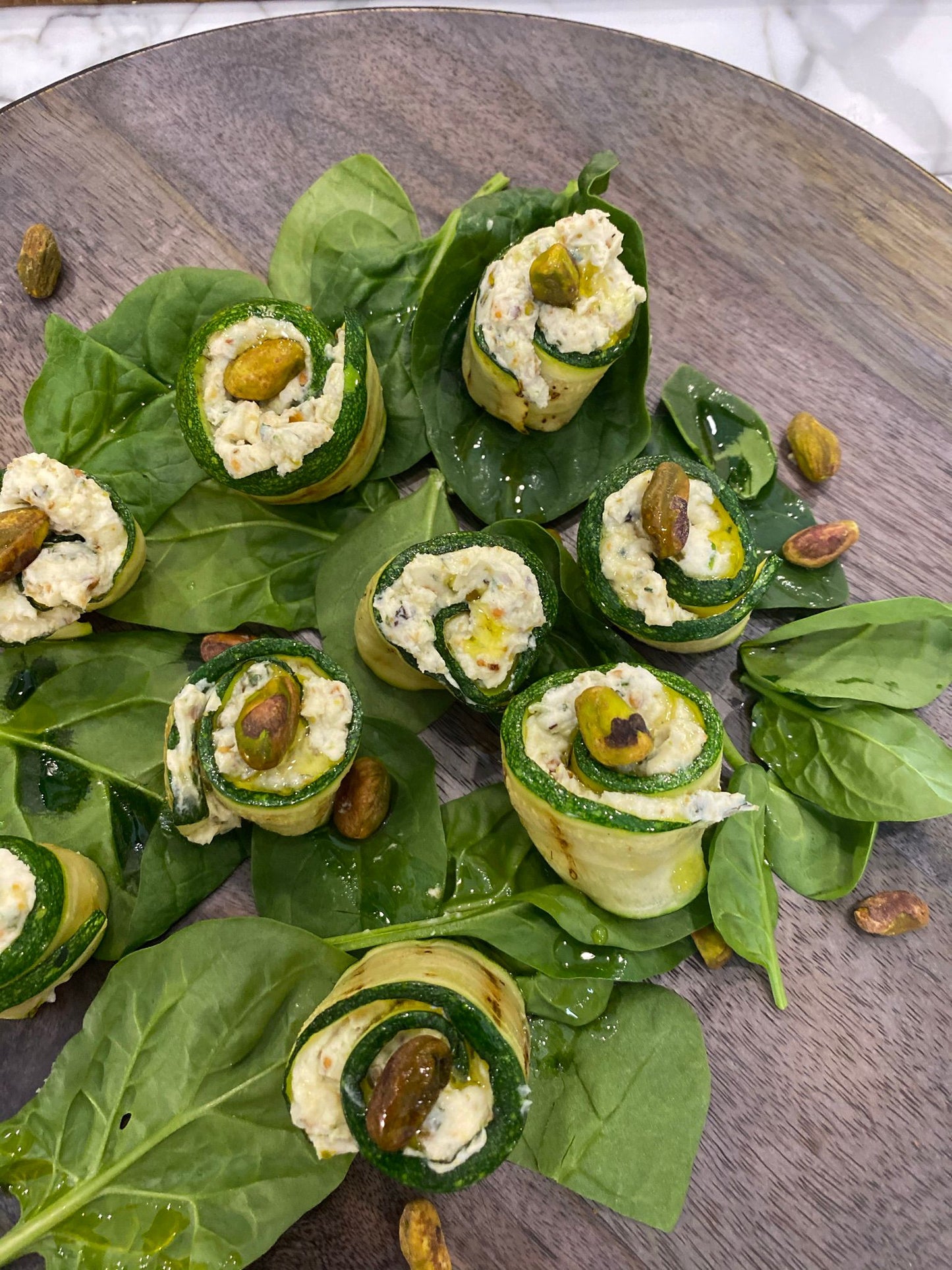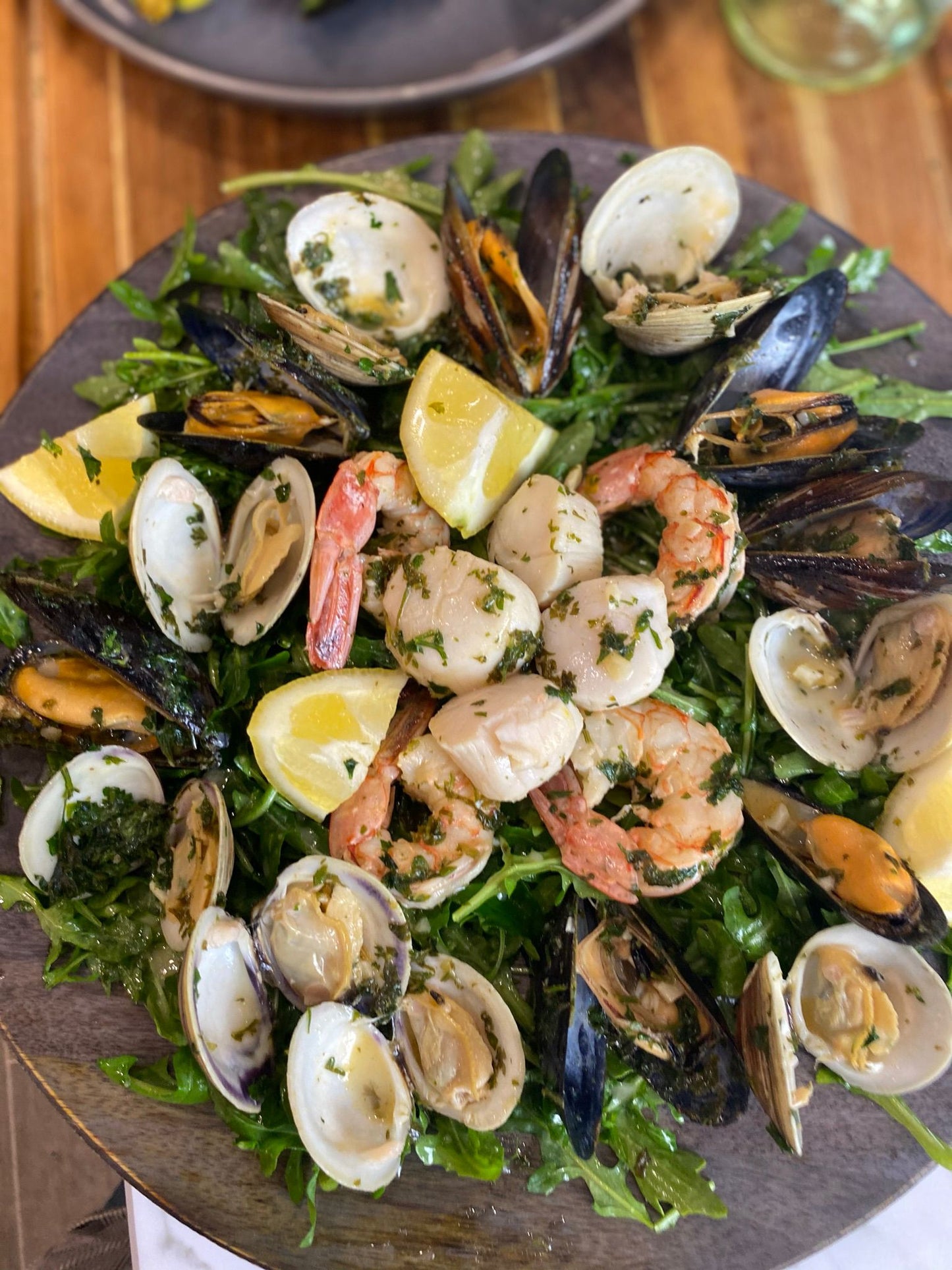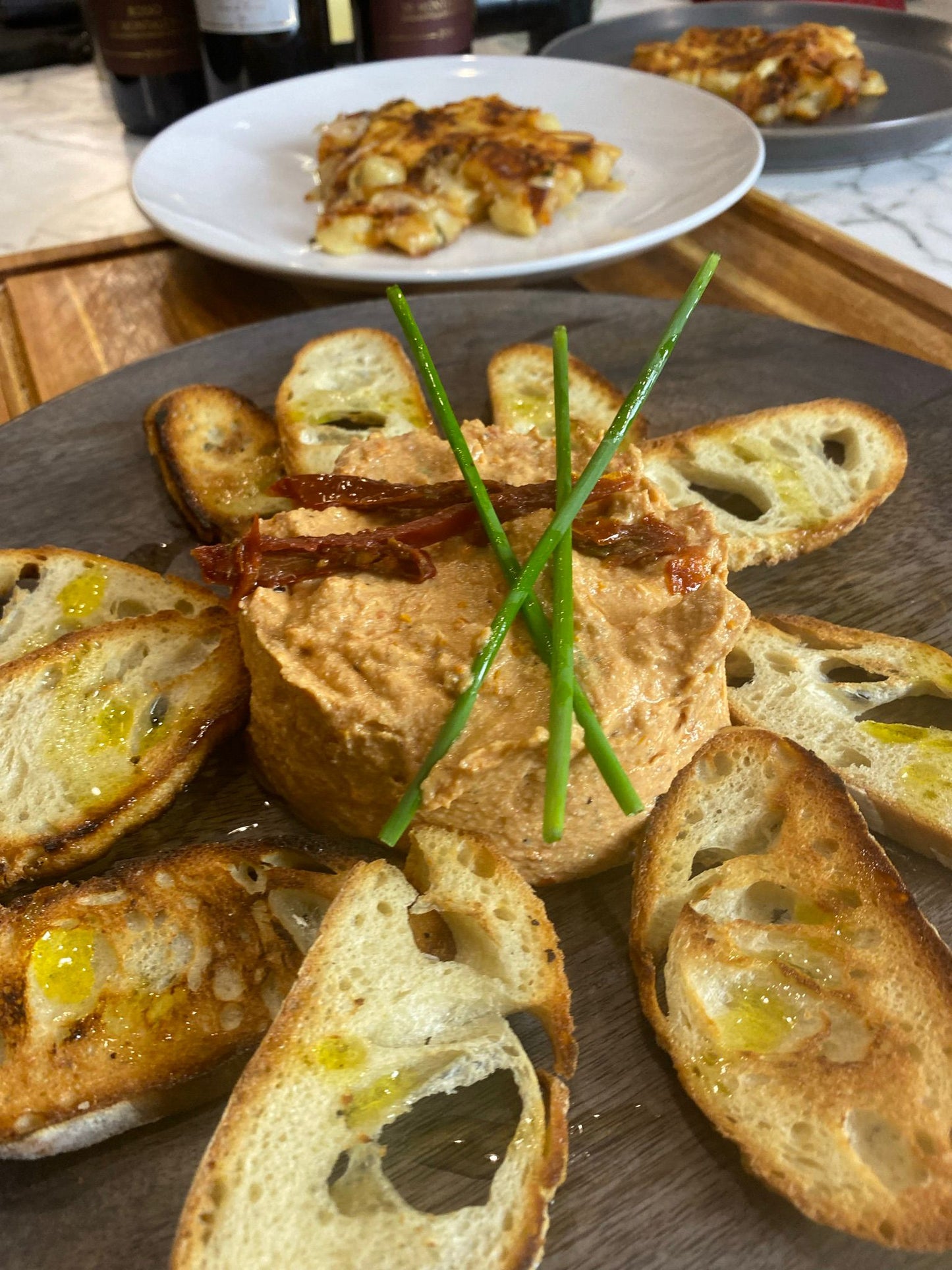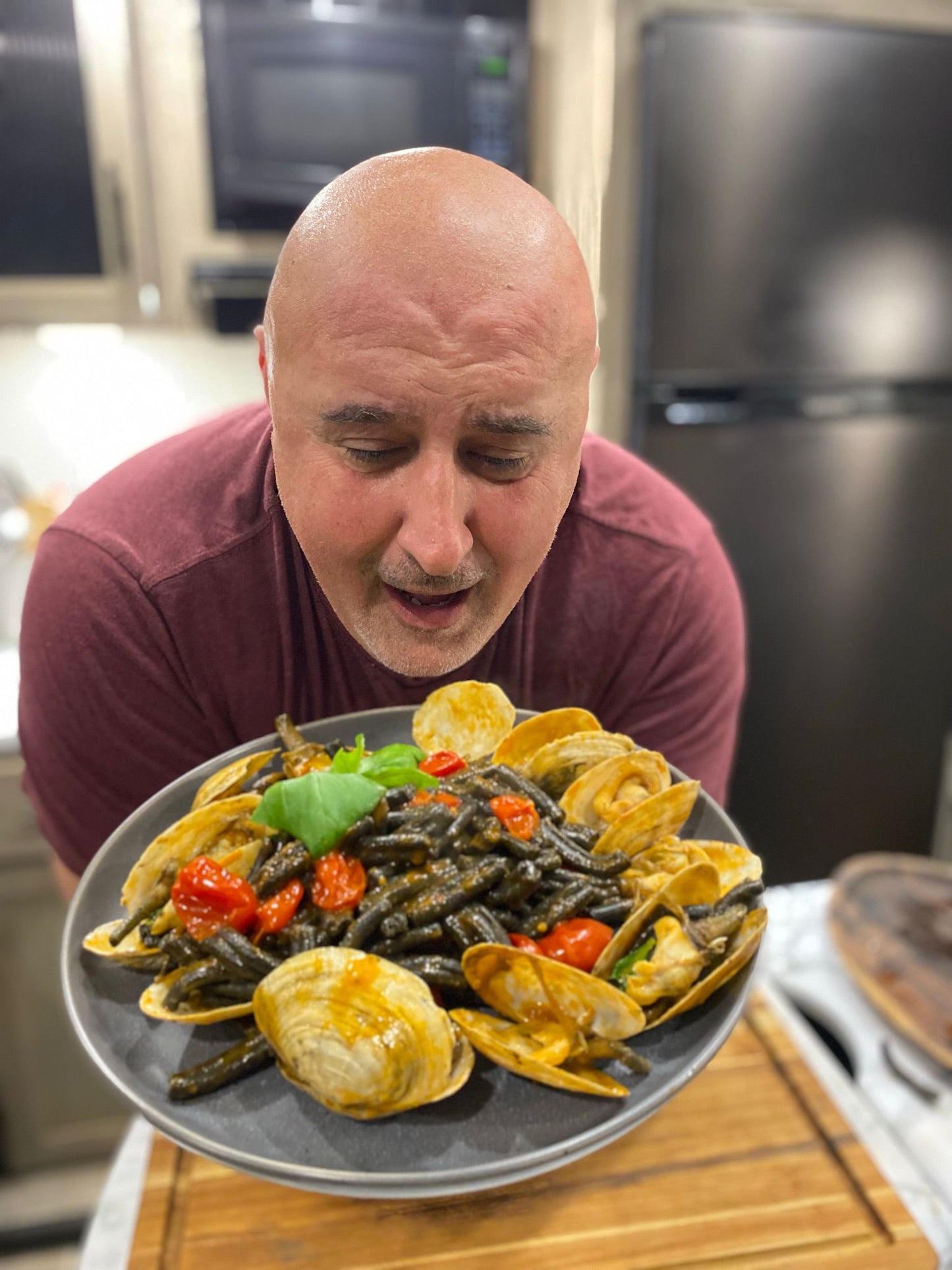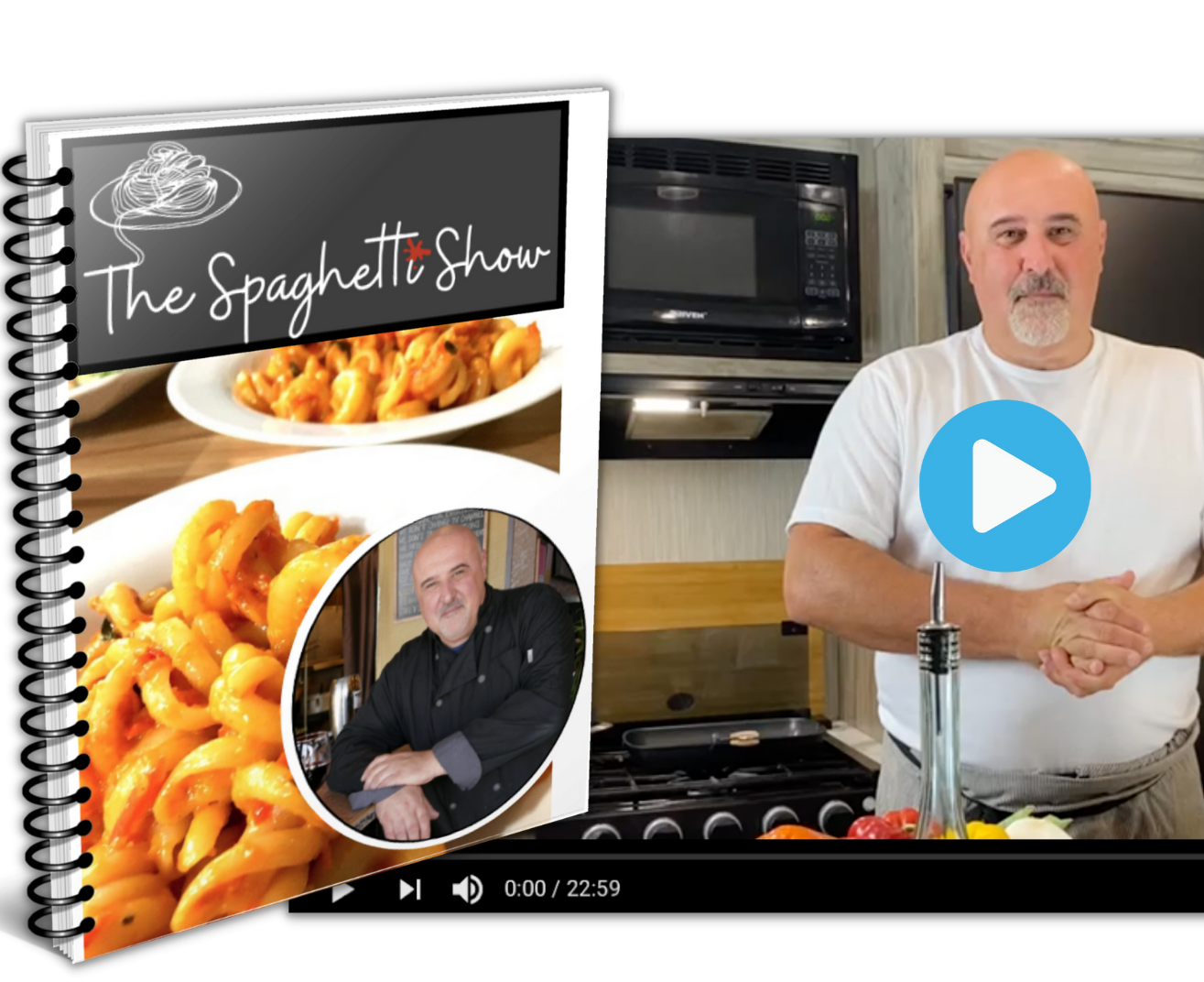 PLUS....FREE WITH YOUR PURCHASE TODAY!
Get The Spaghetti Show E-book (21 recipes + videos) absolutely free to download immediately.
Usually €17, this collection of classes and recipes are some of chef Davide's favorite Tuscan dishes of all time and they're included for free for all attendees when you purchase this class!
How Do Zoom Cooking Classes Work?
1.

When you sign up for a class you'll receive an ingredient list. Purchase and prep the food before the class begins.

2.

At the time of the class you join Chef Davide live on Zoom and cook the dishes along with him.

3.

You relax and eat your delicious, authentic Tuscan meal!